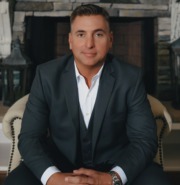 Born in Florida, Jason made his way to College Station in 1987 just before high school after stops New Orleans and Houston.  After graduating A&M Consolidated, Jason stayed in College Station to earn a degree from Texas A&M in 1998.
After over a decade of working for a systems-engineering company and owning a small business, Jason decided to follow in his father's footsteps and began building homes in Brazos, Grimes, and Robertson counties.  This led him to eventually obtaining his real estate license in 2011, and after a few transactions he realized his true passion lies with helping his clients buy, sell, and invest in real estate. 
 His knowledge of our community and experience in the industry have provided him with valuable skills that he uses daily in real estate negotiations, educating homebuyers and sellers, and effectively marketing the team's listings.  Jason's clients often describe him as detail-oriented, proactive, and fun to be around.
 Jason has raised two daughters in this community, both having graduated from College Station High School.  His oldest daughter is a proud member of the Fightin' Texas A&M Class of 2019.  His youngest is currently a real estate agent in Austin.  In 2015 Jason married the love of his life, Summer.  Together they enjoy traveling, watching sports & movies, dining at local "hole-in-the-walls" wherever they go, and investing in real estate.  Jason volunteers for his HOA, and supports several great nonprofit organizations, including Kidz 1st Fund, Sexual Assault Resource Center, Younglife, and the Down Syndrome Association of the Brazos Valley.